The Story So Far
After 100,000 long years of human evolution we finally reached culinary perfection when we created 'The bacon sandwich'...
Corporate & Groups
Business Box
Keeping the crew connected wherever they may be.
Find out more
Treats & Thanking You's
Every Occasion
Nothing says I love you like a bacon butty.
Find out more
The greatest bacon sandwich ever sold. Don't just take our word for it.
"The best bacon butty in town' is quite a claim, but Le Swine deliver 10/10"
BBC GOOD FOOD
"London's best bacon sandwiches"
EATER
"Finessing this British staple. THE RESULTING sandwich IS SUBLIME"
MR PORTER
"A bacon butty like no other – Le Swine take a classic hangover food to a new realm."
THE TELEGRAPH
"Phenomenal - absolutely amazing bacon sandwiches"
CHANNEL 4 – SUNDAY BRUNCH
"Best bacon butty ever"
CLERKENWELL BOY
Le swine is coming to the rescue. Condiments are king here, with the bun slathered in bacon butter and your choice of le swine's homemade ketchups
EVENING STANDARD
"Super Bacon Baps."
NATHAN OUTLAW
"Le Swine are bacon 'n' bread royalty"
TIME OUT
"Iconic bacon butties"
GQ MAGAZINE
Our Story
Like all good stories ours starts with a spot of mischief. One morning founder James, determined to try the latest creation from his head chef Bruno...
Private Hire
We cater for all types of private events. Whether it's a special birthday, wedding or corporate meeting; we've got you covered...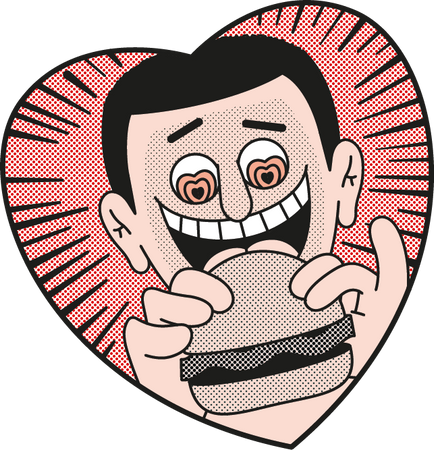 Follow us