About Us
Le Swine is all about taking a national treasure and showing it the love it deserves. All the nostalgic elements you love in a good ol' bacon sarnie have been lovingly handmade or carefully selected for quality.
Old Fashioned Middle Bacon
Our bacon comes from a small, family-run butchers in Lancashire. Their philosophy is simple: the happier and healthier the pigs, the tastier the pork. Each pig is hand-selected for our old-fashioned middle bacon. This is a mixture of back and streaky bacon resulting in a longer, larger and most importantly, more delicious rasher.
Freshly Baked Buns
Our milk and caramelised onion buns are baked fresh daily by our trusted baker to our own secret recipe. The milk enriching the dough and the caramelised onion bringing the natural sweetness and flavour.
Bacon Butter
For added naughty, porky deliciousness we even make our own bacon-flavoured butter. Spread liberally over your lightly toasted milk buns.
Small Batch Ketchups
Our homemade ketchups are slow cooked in small batches for our take on the classic red and brown sauce. Mushroom ketchup has become somewhat of a cult classic amongst our Le Swine punters.

James Packman
Founder & Chef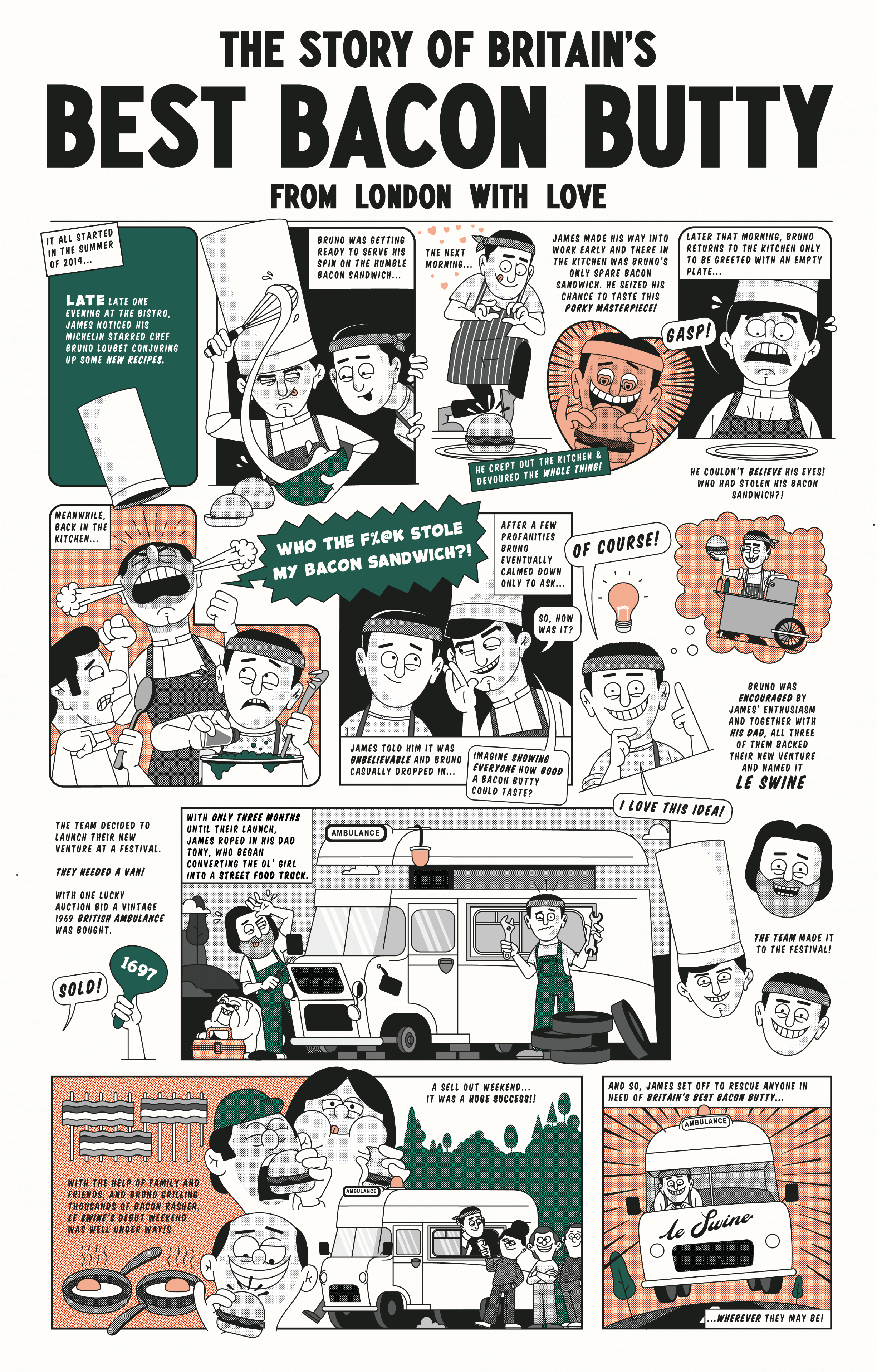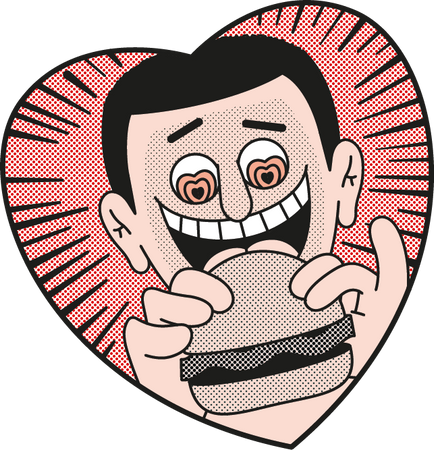 Follow us