A love letter to London's best bacon butties
With our love and commitment to the bacon sarnie it's fair to say we know a thing or two about rashers between bread. Le Swine founder James recently went on a little bacon butty pilgrimage of London.
Here's a round-up of his favourite spots in London to tuck into a top-tier example… contemplating life's important questions at a (preferably formica) table as you do: bap or loaf? Smoked or unsmoked? Ketchup, brown sauce… or both? 
First up: the Cabmen's shelter in Westminster. 
James' verdict: 
"The bread is decent — I was expecting the type of cheap white bread that sticks to the roof of your mouth (which there's definitely a time and place for) but it's actually a nice white tin loaf. The bacon is smoky, pre -cooked and warmed back up in the microwave. Nothing wrong with that — it was good enough for Marco Pierre White! It needs more butter, but overall a solid bacon sarnie. There are only 13 of these little green cabins left in London — it's so good that a few of these have survived so many years, long may they continue and remember... if you don't have the knowledge, you're not coming in."
Regency Cafe, Pimlico
James' verdict:
"Almost identical in appearance to the cabmens' butty, but the bacon has come straight off the hotplate and is crispier for it. I'm enjoying the soundtrack of the woman behind the counter yelling out the orders — they have a slick operation going on back there, it's a well oiled machine with food coming out at lightning speed and great quality. I love this gaff! The character of the Regency elevates everything — you feel like you're inside a little slice of history. This place has been open since the '40s, and feels like it's barely changed one iota since. Once you know it, you'll recognise it in loads of films. It's iconic — a very special place. Back to the actual sarnie, I've gone for both sauces in this one. The bread is well buttered and super fresh and soft, with a slightly chewy crust. This bacon is unsmoked, on the right side of salty, and the fat's nicely caught. Well worth the queue out the door."
Dishoom's bacon naan roll
James' verdict:
"I dunno if I'm eating a bacon sandwich — the egg is the hero here. Plus with the cream cheese and the chutney — there's so much going on. It's very tasty, and the naan is delicious, fluffy as you like. It's nice to try something with a bit of a difference in the mix."
Paul Rothe & Son, Mayfair
James' verdict:
"The bun is mega - super light, a lil' sweet and with a good crust. The bacon is crisp — another microwave jobby! Can't argue with it. Proper tasty. Plenty buttery (by request) with subtle unsmoked back bacon. It's really simple and comforting, and that butter makes all the difference. It reminds me of the bacon rolls we used to make at my mate's house as teenagers at the weekend. I could sit at this formica table all day long and people watch. Another brilliant gaff steeped in history. It's a shame St John have recently stopped serving their bacon sandwich. Christ that was good. Their freshly baked tin loaf, smothered in butter and lightly grilled but not quite toasted. The bacon was unsmoked and also grilled, lovely little charred bits i remember. With homemade tomato ketchup. A pretty perfect bacon sandwich."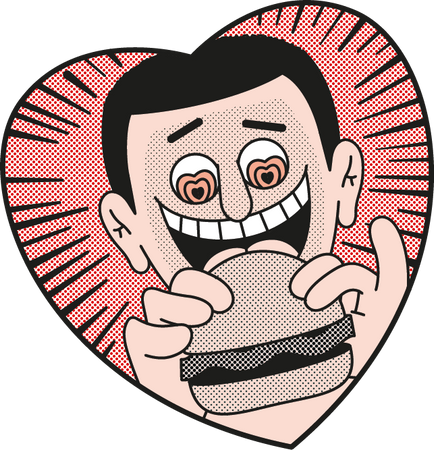 Follow us