Britain's Best Bacon Butty: food truck for private hire, parties and events
Our reconditioned 1969 ambulance brings home the bacon at parties, weddings, festivals, corporate dos and all sorts of other events.
Late night, early morning, and every hungry pit-stop in-between: there's literally no moment at which a bacon butty doesn't go down a treat. And that's even truer at parties and functions, where the name of the game is keeping people fed and happy. 
We're the home of Britain's Best bacon butty (yes, officially), so why settle for anything less if you're planning a party that needs catering? Book us in and we'll rock up in our gorgeous-looking 1969 Austin Morris ambulance and open up the hatch to release the irresistible smell of sizzling bacon (as well as our veggie and vegan-friendly alternatives) to your drooling crowd. 
What our private hire clients love about Le Swine:
It's easy and convenient

: Our offering is high-quality but super-simple, taking a lot of admin out of your hands. All we need to get set-up is a spot the size of a large car-parking space. You don't need to organise any additional equipment or services. 

One-of-a-kind:

Our lovingly reconditioned 1969 Austin Morris ambulance was converted by founder James' dad, and is as aesthetically pleasing as it is reliable. People love having their photo taken with the ol' girl. 

Flexible

: We have options ready-to-go for veggies, vegans, and all other dietary requirements. We can tailor our menu to suit your tastes and needs. The butties are served straight into your guests' waiting hands, so there's no need for seating or cutlery. 

Roaming:

We can cover the whole of the UK and can park up to serve butties practically anywhere, as long as we can drive the ambulance onto the site.

Quality

: We're founded by a chef who's passionate about responsibly-sourced, high quality ingredients. You can have total confidence in the food we serve, pleasing even the fussiest of food lovers. Everything is prepared from-scratch by experienced hands. 
What events do we cater?
It would be easier to ask which types of event we *don't*. Here's a run-down of some of the dos you'll most commonly find us handing out baps at. 
Weddings
If it's perfect partnerships you want, nothing could be a greater metaphor for everlasting love than bacon and brown sauce (unless you're a ketchup person, in which case, don't worry, we've got you). Food trucks and informal, handheld meals are becoming more and more popular at weddings, whether you're putting on a casual do with multiple options, looking for late-night booze-absorbing grub, or recovery brunch and Bloody Marys the morning after. 
Birthdays
Just like properly-cured bacon, some things get better with age. Throwing a birthday bash demands decent scran, and it helps to keep the party going if you've got a talking point thrown into the mix too. Expect to overhear things like: "Hey, what's that incredible-looking old ambulance doing at Brian's birthday party?"; "Can anyone else smell bacon or have I had too much gin?"; and "Is that ketchup instead of brown sauce? What the hell is wrong with you, Karen?". 
Corporate Events
Stale sandwiches and room-temperature sushi? Yawn. Give your colleagues something worth getting out of their home office for: a restaurant-quality bacon butty thrust into their waiting hands. We do all the hard work: setting up, serving, cleaning down and making small talk. Just don't try to rope us into any ice-breaking games. 
Festivals
We've served sarnies overlooking the pyramid stage at Glastonbury, sizzled rashers to wide-eyed party animals at Wilderness, and popped-up at countless other food, music and local festivals around the UK. Our butties and other accoutrements (did somebody say hash browns) alongside top-quality artisanal coffee always go down well at the campsite. 
Ready to start party-planning? Get in touch: events@leswine.co.uk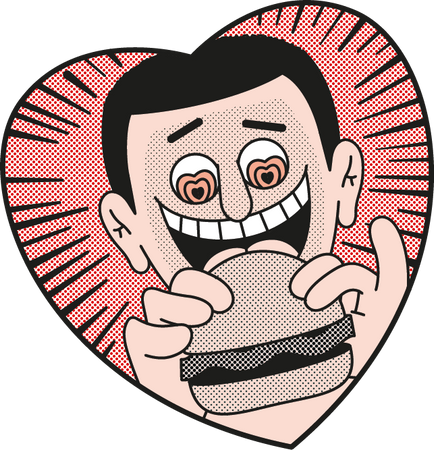 Follow us