The only people just as important to us as our customers are our suppliers… because they're the ones that help us provide top quality bacon butties, worthy of our 'Britain's Best' title. And the star of the show, of course, has to be the man behind our old fashioned middle bacon: our old-school butcher, Robert. He runs H. Greaves & Son, a traditional family butchers in Lancashire. 
Le Swine founder James, recently sat down for a chat with him. Robert tells us all about why his bacon is the best, what he thinks about meat-eating, and his desert island dish. 
Tell us about H. Geaves & Son
"We've been going since 1935, and we're the third generation at this traditional butchers. There's Clare, Christopher and myself. We do everything the traditional way, using local farmers in the north west area. I first started working with Le Swine after being introduced by Nigel Haworth as we were producing bacon for Northcote Manor. If you're visiting the northwest, Northcote Manor is the best place for a good breakfast. It's worth travelling to." 
What makes your middle bacon so special?
"It's the fat content int it. The middle cut is what makes our bacon so good — having the streaky combined the back and that fat content. The fats' the flavour. It's dry-cured so there's no extra water added and that's what makes it special. Years ago it's the only bacon that people used to use. It's the traditional stuff. The pigs are all coming from our local area in the north west. We use about 100 pigs each week, from several local farms. We try to buy everything with a fat score of a minimum of 14mm. That fat score tells us how much flavour it's going to have, and tells us the pig has had a nice easy life where it's put a bit of fat on." 
What should people be mindful of when choosing the meat that they consume?
"When it comes to choosing your meat, think of it this way: if something's cheap, it's cheap for a reason. Imagine you were buying a bottle of wine — why are some wines 3 for a tenner and never as good. I don't think many people have the knowledge, care and skills to look after livestock animals and also to look after the meat once it's been slaughtered."
Ok — now for the important bits... 
Brown sauce or ketchup?
"Brown sauce for me mate"
White or brown bread?
"Brown." (controversial) 
Buttered or not?
"Buttered. Loads of it."
Smoked or unsmoked?
"Probably unsmoked." 
Tea or coffee?
"Coffee. Black."
Your desert island meal?
"Gotta be a bacon butty, mate! Have you ever read a book by Jay Rayner about how he'd put together his death row meal? It's a book about all of his different dishes — and in the end, it all comes down to a bacon butty."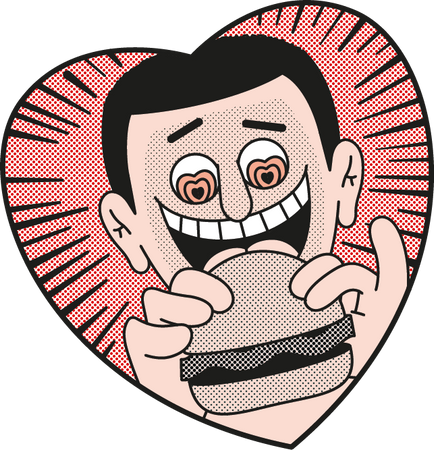 Follow us