TREAT THAT SOMEONE SPESH
Whatever the occasion, give the gift of Britain's best bacon butty, delivered to their doorstep.
Christmas
Never has anyone seen tidings of such comfort and joy as the arrival of a luxe bacon bap at Christmas. We deliver right up to Christmas eve (so long as you place the order by Wednesday 21st and then again for New Year's (order by Wednesday 28th).
ORDER HERE
Birthdays
Everyone has someone in their life who's impossible to buy gifts for. A top-quality bacon butty is the perfect pressie for them - we get endless feedback from happy recipients and gifters alike. One to bookmark for the next time you're stuck for ideas... you're welcome
ORDER HERE
Congratulations
New job? New pet! Just married! Made it through the month without having a meltdown? Give someone (or yourself) a pat on the back they'll really appreciate, bacon style.
ORDER HERE
Thank you
Someone done you a solid? Show them you appreciate their efforts by sticking a bacon butty kit in the post, along with your choice of chef-prepared extras, from cocktails to condiments. The recipient will be so grateful they might even send you one back, beginning an endless: bacon-butty-gifting cycle
ORDER HERE
New home

Moving SUCKS. We know. You know. Everyone knows! Don't load them up with wine or houseplants - send them a top - notch meal that they'Il be able to prepare without fuss. Imagine waking up on your first morning in your new home to the sound and smell of bacon sizzling in the kitchen.. that's not just a gift. It's a core memory.
ORDER HERE
New parents

Sleepless nights, endless parading of the offspring, and near-constant nappy changing. That doesn't leave much time for making nutritious home-cooked meals, does it? Send the new parents in your life a treat in the form of Britain's best bacon butty, delivered to their doorstep.
ORDER HERE
Get Well Soon

Want to send someone who's under the weather a comforting hug without catching their lurgy? Say no more. We've got it covered, in the form of a bacon butty special delivery.
ORDER HERE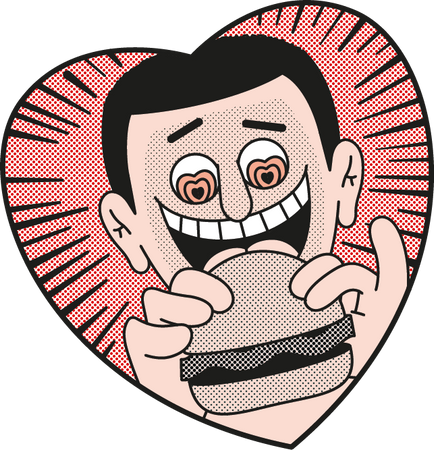 Follow us